Fast-foods are not really known for being the best healthy make-ahead meals for eating on the go. Probably everybody knows that whether they take this fact into account or not…
But how about the opportunity to have some great healthy make-ahead meals for eating on the go which are healthy and can easily be used as some kind of fast-food meals as well?
Regardless of your goal, if it is weight loss, weight gain or just not being hungry…
Think about it.
What is a fast-food meal?
Something that is already ready or takes a little time to get made.  So the concept itself mixed with basic rules of physics makes it impossible to make it healthy. Cause meals take time to get prepared.
And if you won't spend time on it, they probably will taste like "meh"…
But how about changing the basic perception of that fact?
How about to call fast-food the meals that are prepared in advance, are stored in a freezer or fridge and waiting for their turn to get on your menu? Or snacks that are healthy rather than full of unnecessary sugar?
That changes it all, doesn't it?
So the idea is to make meals in advance and just store them. Whenever you are too busy to make a meal, you know that you have some meals prepared and they are healthy as well.
We want to share some recipes with you…
How about the 10 + 3 healthy make-ahead meals for eating on the go recipes for starters…
Top healthy make-ahead meals for eating on the go
FREEZER BREAKFAST BURRITOS
One of the worst parts about morning meals is that you always want to skip them. You just rarely feel like going to the fridge and taking something out of there to eat, don't you?
On the other side, imagine waking up and realizing that frozen burritos are waiting for you and all it takes is putting them in microwave…
Feels great, doesn't it? Plus they are healthy…
And it is totally possible… You just throw them in for around 2-3 minutes and that's it.
Great way to start a morning… Here's a recipe…
PARFAITS
What are the best small meals that you are used to from a deep childhood?
The answer got to be the cereals, a yogurt, some almonds and fruits of course. All of that was probably before we even knew the word "parfaits".
How about a great recipe to mix all of these things up together and get a terrific result?
Parfaits are the answer. Of course, you might think that it is simple to mix things, but that doesn't really work that way.
To get the best results, follow the recipe.
..And make sure to have some small containers.
OMLETE AND POTATO BREAKFAST
Potato in the morning sounds good to you? Well, it might but the name of this recipe is a little misleading, to be honest…
There are no potatoes … just the shape of them…
Basically, we are talking about the same old-fashioned omelet with a lot of possible variations.
But this one is absolutely amazing!
It is one of the best healthy make-ahead meals that you can have.
All you have to do is to mix up eggs, sausage, ham, veggies and tater lots together and there you have it!
Easy to say, harder to do, right? Not really… Here's a step-by-step instruction and this recipe.
BANANA PEANUT BUTTER
Do you know what's one of the best meals you can have in the morning? Oats…
They have a perfect formula of nutrition you need in the morning and are really good for your overall health.
If you are like me, you probably don't like the raw taste of oats. I have some good news for you and me.
This recipe is amazingly delicious; I tried it myself and enjoyed every single bite.
Imagine, oats mixed with banana… already sounds better, right?
And now add some peanut butter.
Yes!
You know what? It doesn't need explanations, go to the recipe and thank us later.
And it's vegan and gluten-free in case you were wondering…
QUESADILLAS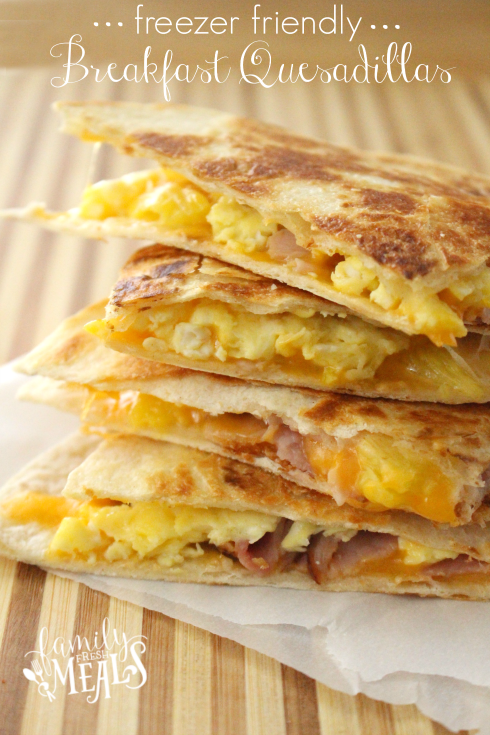 Your body needs some great nutrition in the morning. You already know that…
In my opinion, one of the best options given by the mother-nature itself are the eggs.
They are protein-rich to start with and we know that you need to consume protein regardless of your goals.
How about to mix eggs with cheese and tortillas?
You'll have one of the greatest healthy make-ahead meals for eating on the go ready in no time.
You'll have quesadillas.
Cheese in the morning is a great idea. If you freeze these breakfast quesadillas the night before, you will have the perfect on the go meal with the cheese and eggs ready for the next morning.
Here's a recipe…
SPINACH, FETA AND RED PEPPER BREAKFAST QUESADILLAS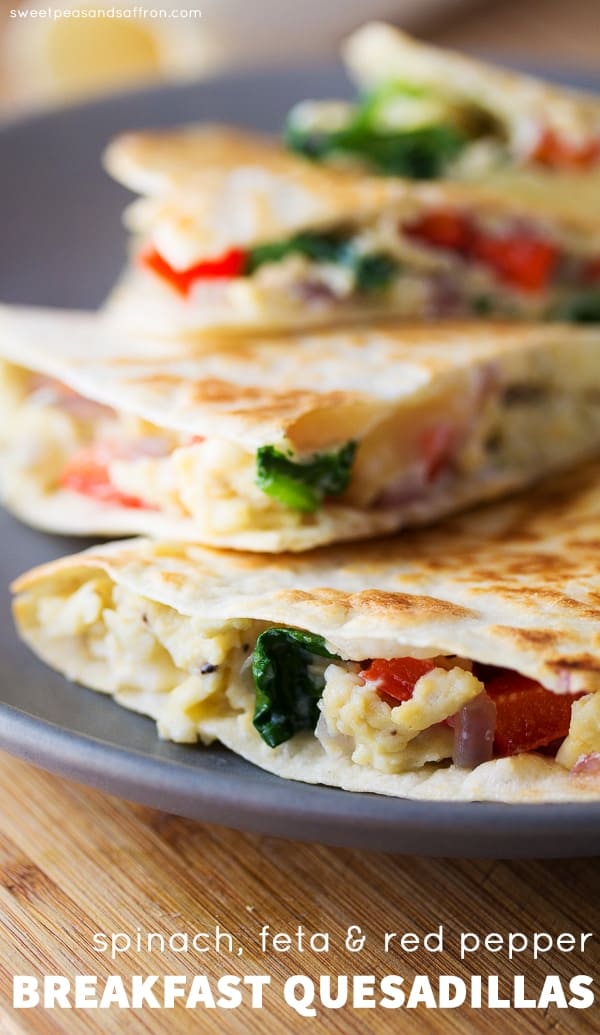 Yet another quesadilla that I want to share with you is just as amazing as the previous one.
Imagine spinach, feta and some red pepper. How does it taste?
A little weird, doesn't it?
It will be twice as satisfying when you try this recipe and will absolutely fall in love with it.
You'll make it one of the top healthy make-ahead meals for eating on the go in your recipe book!
Here is the full recipe!
FRENCH TOAST STICKS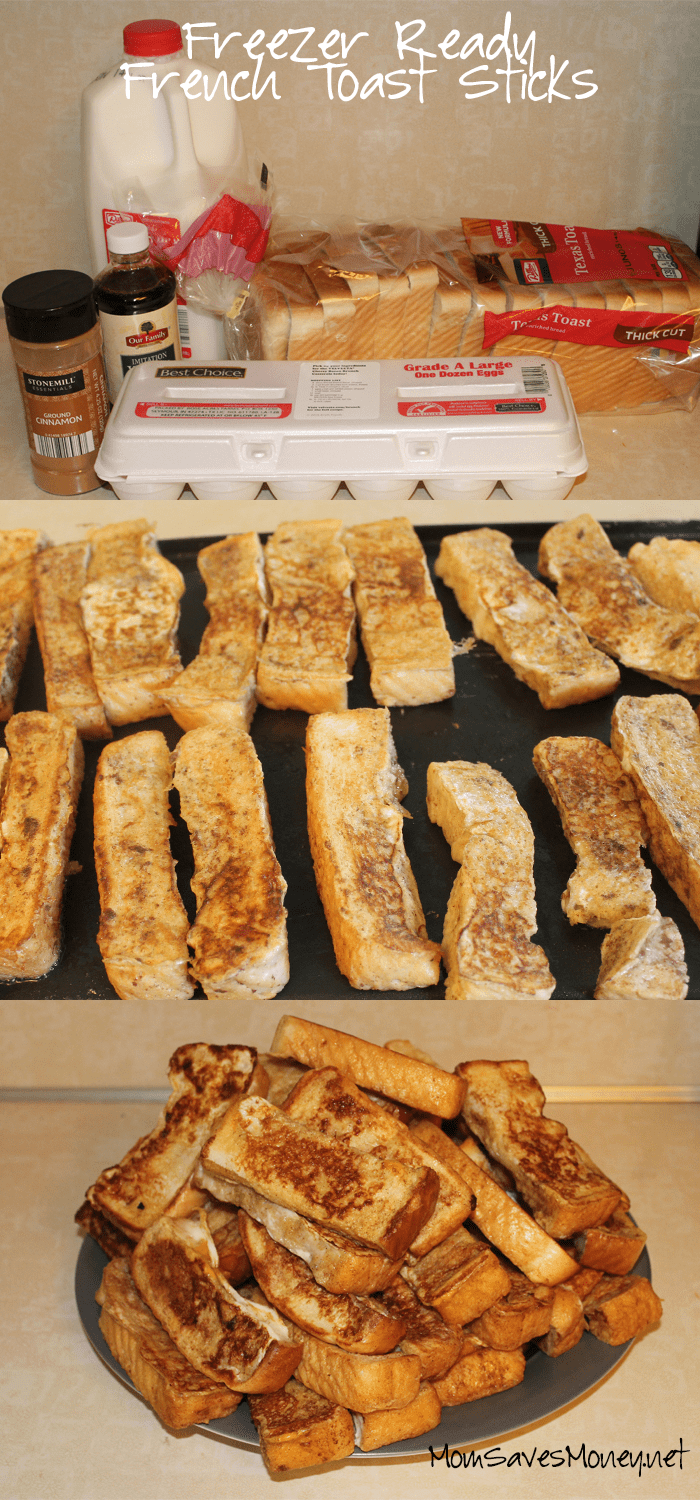 Do you know what's great in the morning? Some French toasts…
Have you ever had some French toast sticks? If no, then I'm so happy that you are reading this. You're about to share this amazing recipe with you and you will taste it for the first time.
You're about to share this amazing recipe with you and you will taste it for the first time.
We know the good part about French toasts. They taste great.
The bad part? They are best served in the morning and rarely anybody wants to make food in the morning.
So how about making it a night before, putting it in the freezer and putting it in the microwave for a couple of minutes while you are making yourself a cup of coffee?
Here's a recipe…
BUTTERMUT SQUASH BREAKFAST WRAPS
Wraps are a good idea for any case. You wrap a lot of things up together and receive all of their nutrition at the same time.
As long as they go well with each other, then everything is great.
But great is not perfect. To get the perfect results you might need to follow a couple of recipes.
Like this one for example. Mix up some butternut squash, turkey, cheddar cheese and a lot more. The results will be amazing!
Here's the recipe…
EASY BREAKFAST ROLLUPS
Even though some people like to have a heavy meal in the morning, it is not really recommended by most of the experts.
So the old-fashioned light breakfasts are still the top option we have.
That's why this recipe is absolutely amazing. It's called an easy breakfast rollup for a reason.
Ingredients are as simple as possible and don't consist out of anything that you usually don't have in your fridge.
Even though you can optionally add things like avocado, bacon etc. originally it should consist out of tortilla, eggs, water or milk only.
Here's a recipe.
CHICKEN AVOCADO SALAD ROLL UPS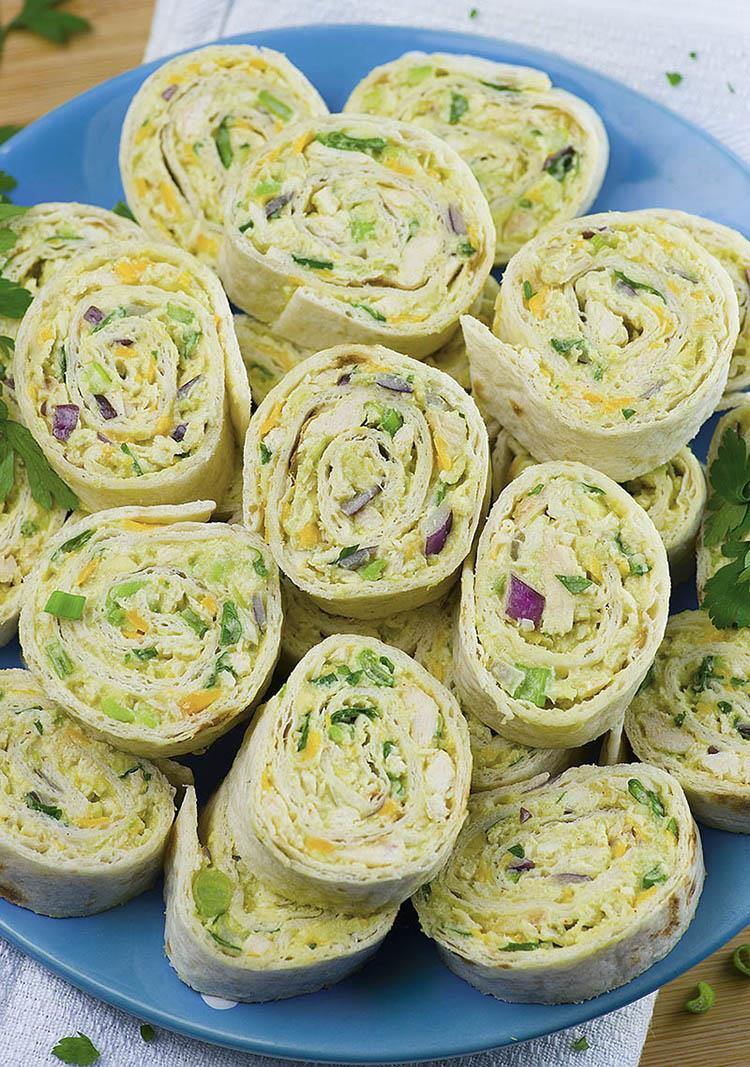 Since we mentioned avocado I feel like I owe you a recipe with some avocado in it.
One of the absolute favorites is the mix of avocado with chicken.
Mix and match, add up some veggies, add some other ingredients and you have a terrific salad.
All you have to do afterward is to roll it all up and there you have it – one of the best nutrition-rich and healthy make ahead-meals for eating on the go is ready.
To make this happen you definitely have to follow this great recipe.
Let's not forget about snacks that are a really great option of healthy make-ahead meals for eating on the go.
Here's a list of 3 of my favorite protein-rich snacks.
PUMPKIN BREAKFAST COOKIES
Same old oats, honey and coconuts make up these amazing breakfast cookies which are absolutely stunning.
They are delicious, they are amazing and they are very easy to make.
And let's not forget that they are very healthy.
See the recipe here!
PROTEIN BARS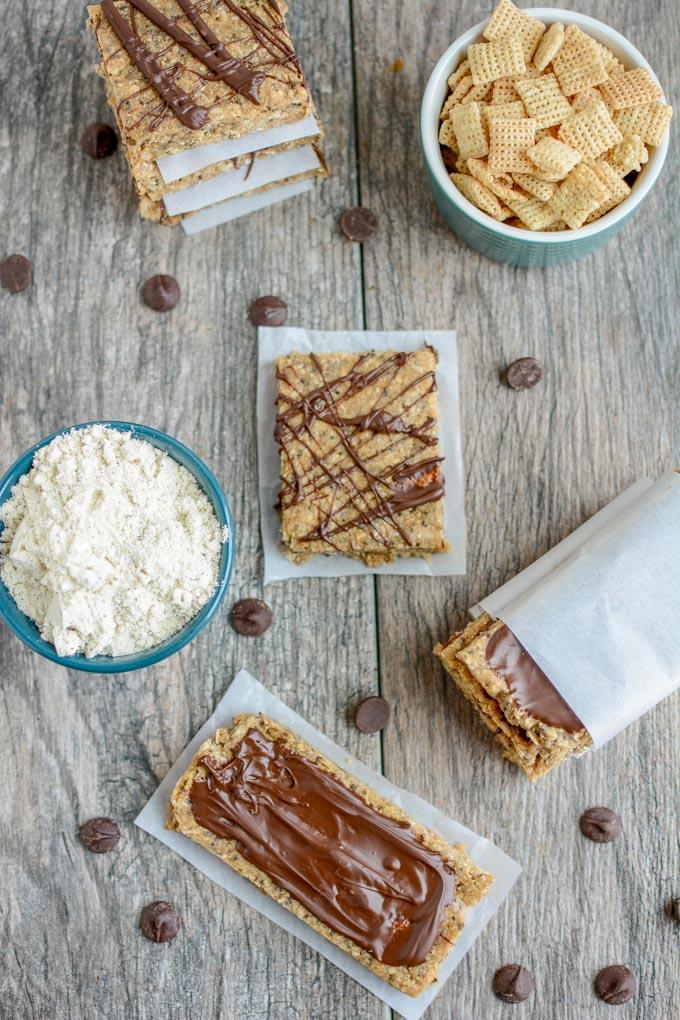 The name itself says it all.
The only thing that has to be outlined is that you do not have to bake these bars in an oven.
And you can add up various stuff to make it taste even better.
The recipe presented by this great author will tell you all!
See it here…
ENERGY BALLS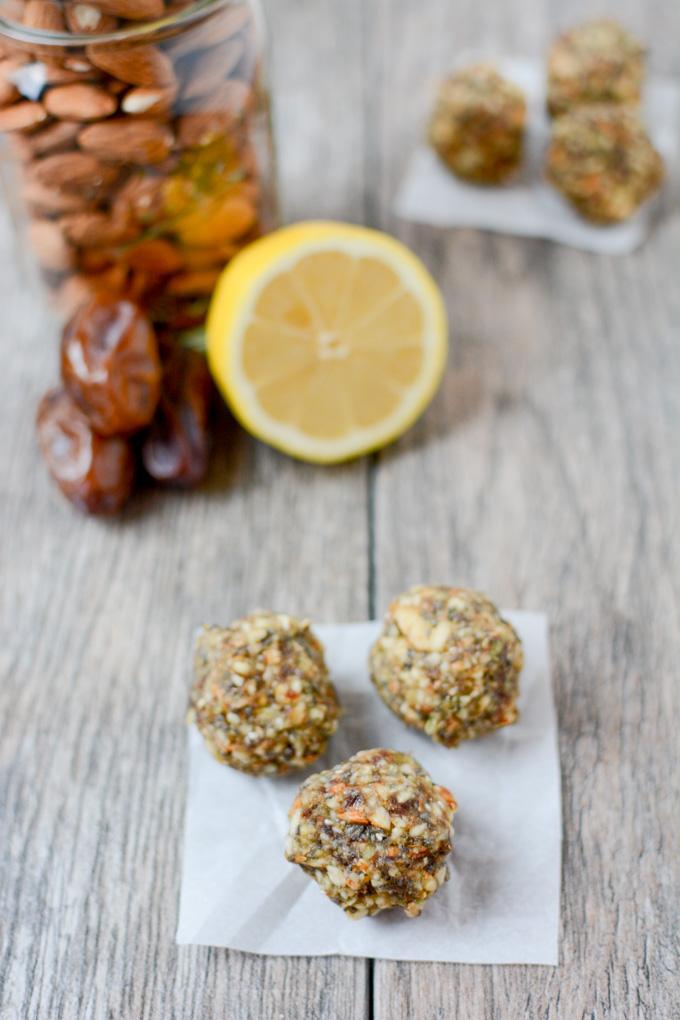 Once again, the name is giving even all of the information about this recipe.
Free up some space in your freezer because there are new balls in town.
You will absolutely fall in love with this recipe of energy balls and it might inspire you to add an ingredient of few by yourself as well.
You should always experiment, right?
Here's the initial recipe…
---
Time to enjoy these new recipes you just learned…
Don't forget to freeze them in advance and have these healthy make-ahead meals for eating on the go all set and ready…
If you want to see more articles like this and get notified about new articles of Kiwi's Plan, follow us on Pinterest or subscribe to our blog!